Best Gaming Keyboards for Fortnite in 2021

The idea of acquiring the best Fortnite Keyboard that meets your needs could be gnawing. This is because there is a staggering list of keyboards currently available in the market with every manufacturer trying to convince you that to consider theirs.
Sometimes, the reviews and descriptions are solely promotional without anything to offer. In this article, I'm going to mention the best keyboards for fortnite with regards to their overall performance.
Factors to consider while choosing a keyboard
This article focuses on reviewing the 6 best keyboards for Fortnite. In as much as the article has spared you the time to review the relevant keyboards one after another in the unending list, there is still some work for you.
You are tasked with choosing one keyboard to take home. Generally speaking, here are the four factors that shaped our decision and could further shape yours in arriving at the best keyboard that will meet your needs.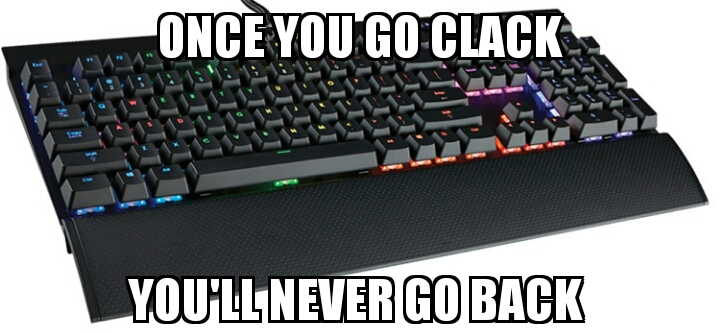 Macro and software customization
Being able to program the keys and assign the required commands on them is important. This is one factor that should worry you.
Anti-Ghosting or Key Rollover
If you are new to these terms, this term means the number of keys that keyboard can respond to while pressed simultaneously. There are low-quality keyboards that only respond to one key at a go. Whereas sophisticated ones exist responding to 6 or even more keys at a go. Ideal gaming keyboards should respond to at least 6 simultaneously.
Price
Generally speaking, the higher the price for every item, the higher the quality. This, however, might not be exactly true. Some established manufacturers only sell their brand names sometimes.
The bottom line: Know the much you are setting aside to purchase a keyboard and do your homework well on the products specifications.
The durability of the keyboards
You will agree with me that gaming keyboards are pressed hard. Should you purchase any keyboard that has a weak casing, it will not last at all.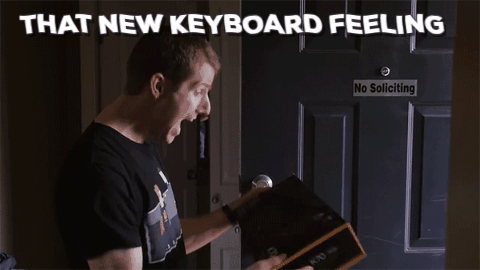 Let's dive right in:
Photo
Keyboard name
Parameters
Backlight Color
Our Verdict
HyperX Alloy FPS

Editors choice

Key's Design - Mechanical

Material - Plastic

Key Rollover - 6 keys

Red

Best Cheap

SteelSeries APEX M750

Key's Design - Mechanical

Material - Aluminium

Key Rollover - full N-Key Rollover

16.8M RGB LED
Best Premium

Logitech G910 Orion Spark RGB

Key's Design - Mechanical

Material - Plastic

Key Rollover - 113 keys

16.8M RGB LED
Good gaming

Razer Blackwidow Chroma V2

Key's Design - Mechanical

Material - Plastic

Key Rollover - 6 keys

16.8M RGB LED
Best Fortnite

CORSAIR K70 RGB MK.2 SE

Key's Design - Mechanical

Material - Aluminium

Key Rollover - All keys

16.8M RGB LED
Legendary

Redragon RGB LED Backlit 104 Key

Key's Design - Mechanical

Material - Plastic

Key Rollover - 25 keys

7-color RGB
Best keyboard and mouse kit
1. Corsair K70 RGB
Product Description Corsair K70 RGB remains the best gaming keyboard for fortnite battle royale. It is the fastest keyboard ever. The designer of this keyboard had a thought of making sure it offers a particularly flawless and an all-round gaming experience. With its large keycaps, the overall performance of this keyboard is enhanced. It is possible to adjust the lighting when using the Corsair K70 RGB.
In order, the address the durability issues, Corsair K70 RGB has a frame made of aluminium that has been anodized and the cable braided. This ensures years of uninterrupted gaming experience.
It is compatible with many operating systems. It is compatible with Windows 7, Windows 8, Windows 10 and Windows Vista and works with 2.0 USB ports.
It is possible to customize keys with this keyboard. This is for its Corsair Utility Engine (CUE) which allows advanced macro and lighting programming.
To prevent any occupational hazards, it has been incorporated with a soft cushioning where the wrist can rest. It is possible to remove or attach depending on the users' taste and preference. The texture of keycaps is also smooth.
It has specific keys incorporated in it for regulation of multimedia.
Key specifications
Has 100% USB anti-ghosting
Adjustable lighting Compatible with Windows 8, Windows 10 and Windows Vista
Works with 2.0 USB ports.
CUE allows advanced macro and lighting programming.
Pros
Cons
Ultra-fast actuation of keys
Has a large and heavy cable with a diameter of 7mm
Durable
Has a soft cushioning where the wrist can rest
Easy connection
Compatible with many operating systems
2. SteelSeries Apex M750
Product Description What puts this gaming keyboard for fortnite ahead from the rest is its sleek and portable design. It measures 17.5X6.0 inches. SteelSeries Apex M750 is made of aluminium alloy and thus is particularly durable.
The key in this keyboard is fast with a remarkable spring back. You only need to work at your own speed. They are as well comfortable due to the use of QX2 switches. These keys are soft but cannot be compared with the softness in the Red switch keys. But generally speaking, this keyboard is attractive, appealing and comfortable to work with.
Since SteelSeries Apex M750 is sleek and has efficient PC game keyboard controls. What this keyboard boasts is its ability to be reprogrammed. Users can change any key and have their own games' profiles. RGB lighting can also be controlled. All this is courtesy of the keyboard's SteelSeries Engine 3 software. The lighting in SteelSeries Apex M750 is spectacular.
It bears wonderful lighting ranging from static to the responsive waves. It can even toggle the colors in the keyboard to notify you during chats.
The only disadvantage is its elevation. The keyboard uses rubber feet which are removable have been used. Adjustable fixed plastic feet could have been better. Users report having a problem with removable feet since they could get accidentally knocked out.
Key specifications
Made of aluminum alloy
Uses QX2 switches
Reprogrammable keys
Its lighting can be static or responsive waves
Pros
Cons
Fast in performance even with fast-paced games
The feet for elevating the keyboard can get knocked away
Soft, comfortable and attractive
Has a sleek design
Lighting toggles during chat notification
3. Razer BlackWidow
Product Description The Razer BlackWidow is yet another keyboard in the market that is best for gaming. It offers an amazingly seamless gaming experience with its efficient software complemented with the mechanical switches which are of good quality. The keyboard offers many incorporated colors. It is possible to customize based on your preference.
It boasts 37 common colors with over a million others incorporated in the keyboard. Its choice of colors makes the surrounding serene and unique away from the usual read colors that are commonly seen in the other gaming keyboards.
What strikes the most is its water resistance. Some users report to have accidentally spilled water on it but nothing happens to the Razer BlackWidow
With the Razer BlackWidow, due to its anti-ghosting, it is possible to press up to 6 keys simultaneously when connected to an ordinary USB. The response will not be compromised in any way in such a press.
The keyboard also boasts a sleek design. The peripheral looks neat, featuring only the features that are important. No extra plastic. The keyboard also has the ergonomic wrist rest to prevent any occupational hazards. For regulating the media and other keyboard macro controls, it is possible with the use of the keys appearing on the top row. This could be an inconvenience with the Razer BlackWidow.
Razer BlackWidow has 5 extra programmable keys that can be assigned with different commands based on the user's preferences. This will allow fast and uninterrupted gaming experience.
Key Specification
Weight – 3.3llbs/1500g
Has a wrist rest
Has mechanical switches 5 extra gaming keys
Anti-ghosting
Pros
Cons
Great performance
The wrist rest is way big
Sleek design
Comfortable to use
Water resistant
4. HyperX Alloy FPS
Product Description HyperX Alloy FPS keyboard comes in an amazingly compact design which is quite portable. The cable can be detached from the keyboard with ease. It also bears a solid steel frame that is durable. This feature also enhances the keyboards stability.
This keyboard offers years of uninterrupted gaming experience. HyperX Alloy FPS comes with its own software called HyperX Ngenuity software allows customization of the keyboard to suit the user's preference. In fact, 3 user profiles can be kept at the same time with this keyboard.
This keyboard offers a magnificent lighting courtesy of its RGB backlight. The keyboard also boats fast speed with its Kailh Silver mechanical switches. You don't have to miss the convenient gaming experience with the keyboards USB port which is compatible with any computer.
The 100% anti-ghosting properties also make the keyboard to be among the best keyboards for fortnite The keyboard also features the N-Key Rollover functionalities and the much coveted minimalistic design that makes its best keyboard for the FPS pros
Key specifications
RGB backlight
Minimalistic design
100% anti-ghosting properties
Cherry MX mechanical keys
N-Key Rollover functionalities
Pros
Cons
Customization of the keyboard is possible
The USB cord is a little bit shorter. It is 6 feet long
Magnificent lighting
Since the cherry blue keys are mechanical, some people might find it loud
Good responsiveness to press
Durability and stability
5. Logitech G910 Orion Spark RGB Mechanical Gaming Keyboard
The performance of Logitech G910 Orion Spark RGB Mechanical Gaming Keyboard cannot be emphasized well enough. All from its fast speed to its spectacular lighting, then to its ability to be programmable, this keyboard boast features that make it top the list of best keyboards for fortnite.
One thing that strikes with Logitech G910 is the 9 G-keys that are can be reprogrammed. You will be able to build a keyboard on your own be reprogramming the PC keys. This put the keyboard ahead from its close competitors which mostly have 6 such keys.
The keyboard boasts customized lighting profiles for more than 300 games. This is made possible through its software. And generally, Logitech G910 keyboard has over 16.8 million lighting colors. This is courtesy of its more advanced RGB lighting system.
This keyboard operates with mechanical switches that have an amazingly fast actuation power. These keys are 25% faster than its closest competitors.
Apart from its keys which have good responsiveness, this keyboard also has some keys specific for controlling the media. This allows quick regulation of the important aspects of media like the play and pause.
How to crouch in fortnite using this keyboard is also quite easy with the incorporated crouch button. Logitech G910 Orion Spark RGB Mechanical Gaming Keyboard also allows access to data for games in your smartphone. This is made possible with the Arx Control smartphone app
Key specifications
Arx Control smartphone app
9 reprogrammable keys
25% faster actuation
Over 16.8 million lighting colors
Pros
Cons
Customized lighting profiles for more than 300 games
Do not use braided cable
Efficient key responsiveness
Reprogrammable key
Durable
Radiant lighting
6. Redragon S101-BA the ALL-IN-ONE PC Gamer Value Kit
Product Description You might want to buy a set of all the gaming gadgets and the good needs are covered. There is a new world of possibilities with the all in one pack with efficient fortnite keyboard and mouse among other components. To be clear, the Redragon pack contains a Backlit Gaming Mouse, Gaming Keyboard and Large Gaming Mouse Pad. Apart from the three important components discussed below, the pack also has Gaming Headset with Microphone.
Let's have a look:
Redragon 601 FPS Gaming Mouse:
The pack comes with a Redragon M601 Red Backlit Gaming Mouse tailored to all your gaming needs. It is durable and comfortable to use. The LED can be switched off should there be any need. Its speed is ultra-fast. This gaming mouse comes with 6 buttons and the 5 can be programmed as needed. This is possible with the aid of the software coming with the pack. The body is tailored to offer efficient grip on the hand.
Key specification
Precise tracking with a high-performance optical sensor
Game engine of 15G ACC and 4000 FPS
1000/1600/2400/3200 4 level DPI adjustment
Redragon Gaming Keyboard
The pack also has one Redragon LED RGB Keyboard tailored to all your needs. The PC keyboard lighting effects are enhanced with the 4 backlight color incorporated. The speed can be adjusted in the available 5 levels.
This gaming keyboard has 104 keys with varying commands such as the media keys, the win key among others all tailored to offer the best gaming experience. Its cable is braided.
Key specifications
Has 5 buttons which are programmable
Braided cable
Compatible with many operating systems
Redragon Large Gaming Mouse Pad
The set as well as a gaming mouse pad. This pad is large and waterproof. It has been designed to offer the best precision ever seen in the gaming world. It is durable due to its edges which are stitched. The pad is also smooth courtesy of its silk cloth. Generally speaking, the pad offers the best fortnite game experience.
Key specifications
It measures 12.99 by 10.24 inches
Silk surface
Durable due to the quality of the material used
The edges are stitched
Cannot curl
Redragon gaming headset with microphone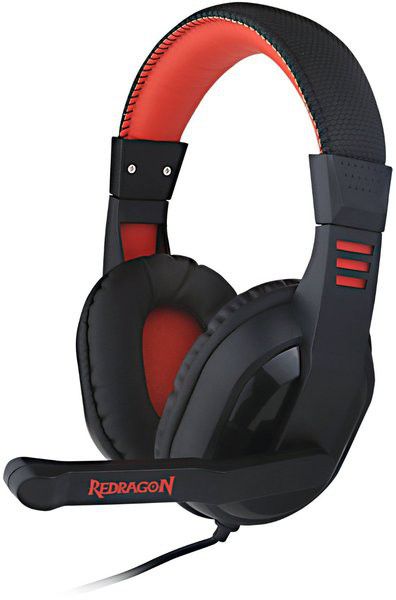 View on Amazon
Lightweight Redragon GARUDA Stereo Gaming Headphones with 103dB sensitivity and 40mm directional drivers delivering extreme audio precision. Headsets give you an ultimate comfort for prolonged gaming sessions through Noise Reducing Closed Ear Cups. Such cups are made from Soft Comfortable Signature Memory Foam with highly adjustable headband for perfect fit.
Key specifications
Inline volume control
PC, Mac and mobile/tablet device, plus Xbox One and PlayStation 4

6 foot durable high-quality cable with 3.5mm plug
Conclusion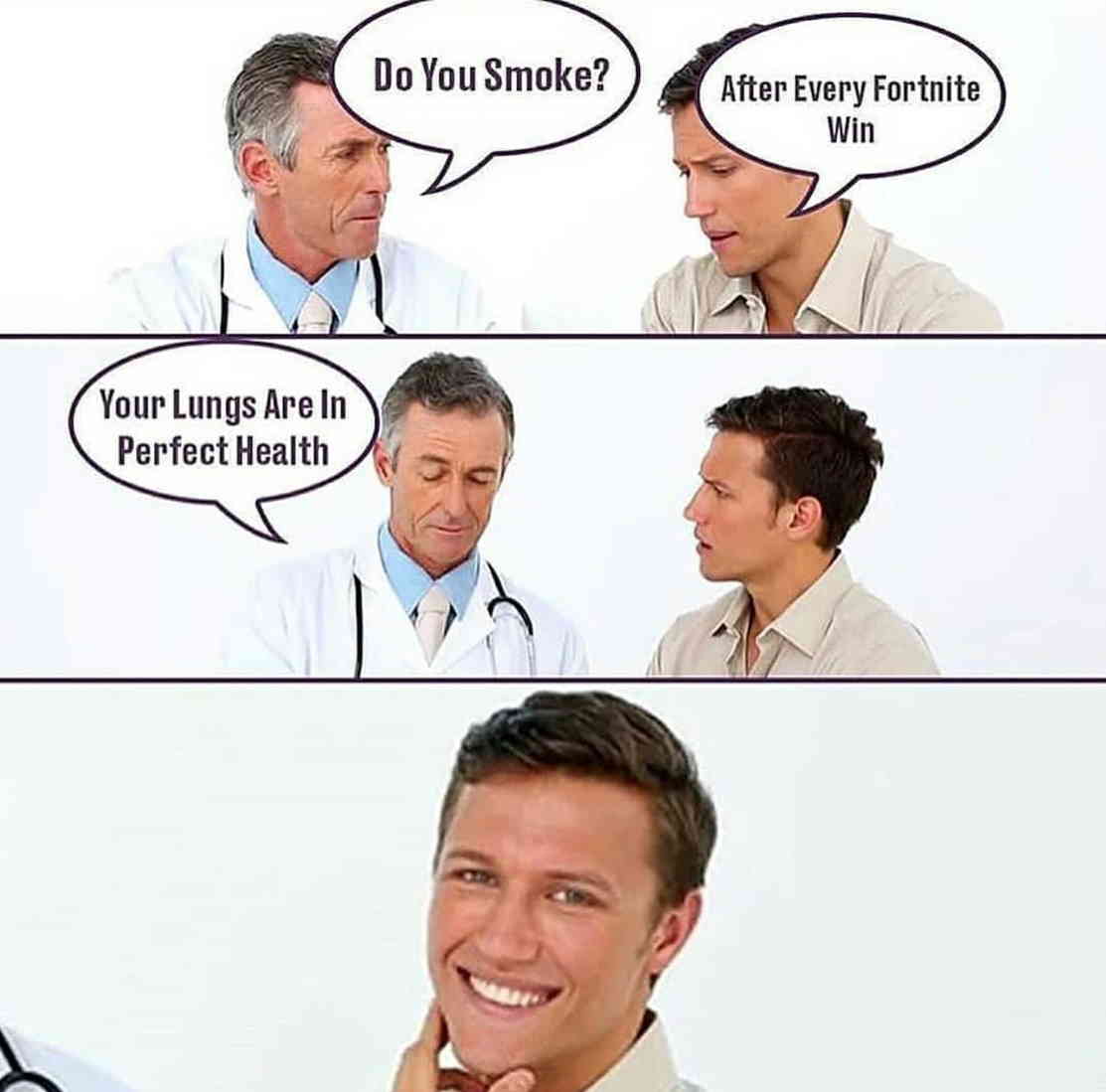 The bottom line when deciding on the keyboard for fortnite is to know exactly what you want. For instance, while choosing the best PC keyboard, you might get drawn by the fancy yet not so important and secondary features such as the magnificent illumination when the product's more tangible factors are poor. You have to be keen in order to grasp the overall fortnite best keyboard
Sources
1. Corsair Official Site - Gaming Keyboards
2. Razer Official Site - Gaming keyboards
3. Logitech.com - Gaming keyboards
4. SteelSeries.com - Gaming gear
5. HyperX Official site - Gaming keyboards
6. Red dragon official site - Gaming combos
If you'd like to get a response from a member of our support team please send a note to info@fortbase.net.