The best gaming monitor for Fortnite Battle Royale in 2021
The world of gaming has seen many great titles in every decade and there are very few games that can compete with the popularity and the fun that can be found in the Fortnite Battle Royale community. This is a video game that has taken things to levels of dedication that very few could even imagine.
There is a community of streamers that are constantly broadcasting their matches online. These streamers can have thousands of people viewing them play at any given time and this means that many companies are interested in having their products displayed on those streams. There are definitely many perks to being a good Fortnite player, but there are also many demands that the players need to meet in order to be at the best levels.
What does it take to be a pro Fortnite player
While there are no rules to gaming there are certainly many ways to enhance your gaming and achieve optimal results. For example finding the best monitor for fortnite battle royale is not an easy task at all. The accessories, the chairs, the peripherals and pretty much every aspect of your gaming setup needs to be optimal. Fortnite pro players use the best gaming devices to get super results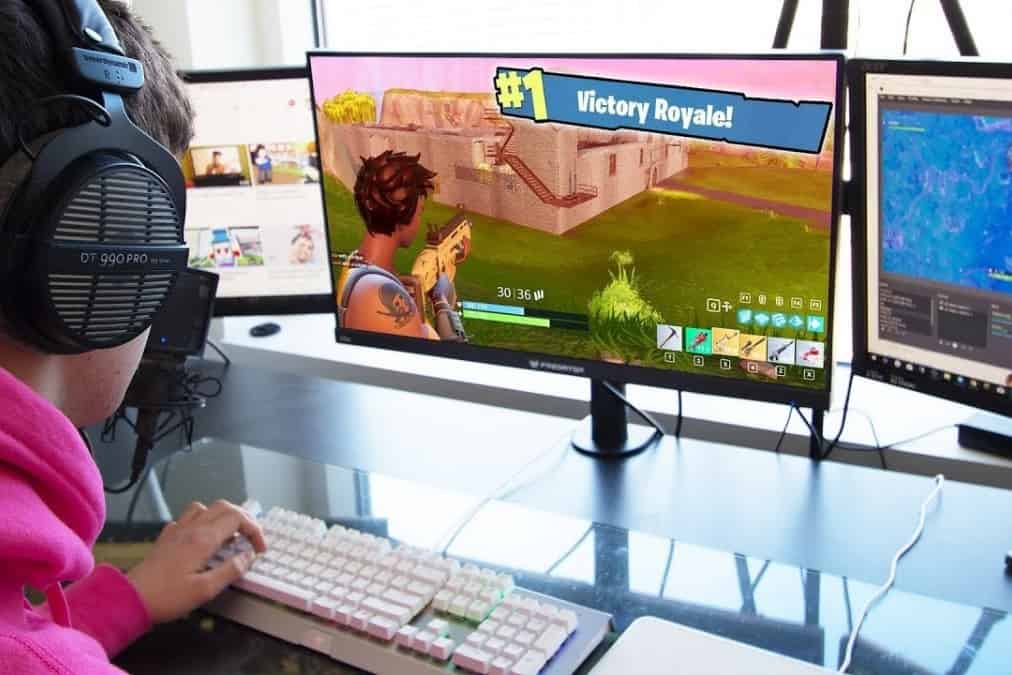 The monitor is without a doubt one of the most essential parts of your gaming rig. Not only because it displays the game, but also due to very specific issues such as refresh rate, resolution, appearance, inputs and much more.
Important factors to consider when you choose your gaming monitor
The resolution
The resolution of a monitor means that the highest the number, the higher the pixel count inside the monitor screen and this is going to translate to better looking visuals. This kind of thing is very important for a simple reason. Let's say for example that you are involved in a battle that requires you to shoot an opponent from very far away. The higher the resolution of the monitor, the easier it will be for you to be able to get a perfect view of the character far away. If the monitor has a low resolution, the character that is far away is going to look like a blur on the screen.
This is the reason why professional Fortine players are also constantly talking about the best monitor size for gaming. The combination of a screen that has a good size and a resolution that allows for smooth and crisp images is essential for optimal results.
The refresh rate
This is also extremely important because it will determine how many frames per second can be displayed on your monitor. The optimal gaming frame rate in modern times is 60fps. This is going to allow for a much smoother experience that is ideal for those who are looking to achieve optimal gaming results.
There is also something called FreeSync or G-Sync and this is the kind of technology that allows for screen tearing to stop being an issue. The most important thing to keep in mind is that you are going to need a computer that has the muscle power needed in order for all of these features to be put into proper use.
What this means is that a 60, 144 or 240Hz monitor is not going to be able to perform properly if the computer that is plugged to that monitor is not strong enough to push the frames to their optimal performance levels.
Panel technology
There are two different types of panels that are commonly used in gaming monitors and PC monitors in general. The first one is the TN, which stands for twisted nematic and the second is IPS, which stands for in-plane switching. There are advantages and disadvantages to both, but the main advantage of the TN is that it provides much better and faster response times and this means there will be less blur happening when things get hectic on the gaming screen.
Think of it this way, imagine that someone is moving their hands past the screen inside the monitor very fast. The TN monitor is going to be able to show that hand with a clearer image without too much blur, but the IPS won't. The IPS is better in terms of overall image quality, but the TN will give you a smoother experience when things are hectic.
The inputs
There are quite a few connections that any modern gaming monitor needs to have. For example, it's always a good idea to make sure that your DisplayPort is a 1.4 to achieve the ultimate results when transferring the video and audio. The HDMI port is also an essential part for any quality monitor and you need to consider that the audio out is of the highest quality so you can get the best results in terms of the stereo and surround.
The best monitors in different categories
We can't simply tell you what the best monitors are without also considering the different categories that are available, so what we are going to do is give you some of the best monitor options in all different ranges.
Photo
Mouse name
Specification
Features
Players

BenQ Zowie

XL2540

Editors choice

LCD, 24.5 inch,

240Hz, 1920x1080, 1080p, 1ms Response Time

Black Equalizer, Color Vibrance, S-Switch, Shield, Height Adjustable

Check Price
ASUS VG248QE

LED, 24", Full HD, 1920x1080,

144Hz rapid refresh rate and 1ms response time

Built-in 2W stereo speakers;HDMI/DVI/VGA
Check Price

LED, 24", Full HD, 1920x1080,

144Hz rapid refresh rate and 1ms response time

TN Display with AMD FreeSync technology, 2 x 2W speakers, 1 x Display port (V1.2), 1 x HDMI/MHL & 1 x DVI

-
Check Price

IPS - LED, 34 inch, 2560x1080,

144Hz refresh rate, 1ms response time

AMD FreeSync technology,Response Time:14ms / 5ms GTG.OS Compatibility-Windows

-
Check Price

LED, 27", Full HD, 2560 x 1440,

144Hz rapid refresh rate and 1ms response time

HDMI 1.4, DisplayPort 1.2, and 4 USB 3.0, NVIDIA G-SyncTM
-
Check Price

IPS - LED, 27 inch, 3840 x 2160,

60Hz refresh rate, 5ms response time

4K UHD, Freesync, On-Screen Control with Screen Split 2.0, Game Mode and Black Stabilizer Gaming Features.
Daequan
Check Price
ASUS VG248QE -
The
Best 144Hz Monitor
This 24 to 27 inch monitor is a powerhouse for gaming with the quick refresh rate and very smooth action that is provided by a 144Hz monitor. You will find that the 16.7M display of colors is going to make your games look amazing and this is very important for a game like Fortnite which happens to be very colorful.
The ergonomic tilt and the pivots are very easy to adjust to ensure that you get optimal results when you are playing the game. It has powerful built in speakers for the most reliable experience and it comes with a DisplayPort and HDMI.
If you are looking for the best 144Hz monitor you can find, you will see that this is an amazing choice.
BenQ Zowie XL2540 24.5 inch e-Sports Gaming Monitor -
The
Best 240Hz Monitor
This is as good as it gets when it comes to a smooth gameplay experience with optimal refresh rates. You can consider this to be a leading monitor model that is going to allow you to achieve incredible results. It comes with an incredibly powerful equalizing technology that will brighten any dark areas of the screen without doing the same thing to areas that are bright enough.
This is one of those monitors that really helps you take your gaming to new heights and there are plenty of adjustable viewing angles for those who need to setup their gaming right the right way. Don't forget that comfort is essential when playing a game like Fortnite.
If you want quality, you can be sure that this is the kind of purchase that is going to be perfect for your needs all the way.
Acer Gaming Monitor 24" XFA240 bmjdpr

-

The

Best Budget Gaming Monitor

This 24 inch monitor is the dream purchase for any gamer who is on a budget but wants to get the highest possible quality and resolution. Standing at 1920 x 1080, this game delivers in ways that are truly amazing. The 144Hz refresh rate feels incredibly smooth and you can expect an incredible performance if you have a good computer to go with this monitor.

It has VGA, DVI and HDMI inputs and it provides a great gaming experience. It comes with a durable and reliable structure that was built to last and to handle the most hectic gaming sessions.

If you are looking to experience fortnite 144hz, you are going to be more than happy with the results that this monitor is going to provide for your gaming needs. Good cheap monitors are not so easy to find, but this one fits the bill.
LG 34UC79G -
The
Best curved gaming monitor
The LG 34UC79G is the kind of monitor that gives this technology a good reason to be bought. A very common choice for gamers who like the curved style to experience the games with a more immersive effect. This is a 34 inch 21:9 monitor that is very wide and it comes with FreeSync technology with a powerful refresh rate at 144Hz.
If you are looking for a fortnite gaming monitor that is going to put you right in the middle of the action in the most immersive way possible, you will find that this LG is an amazing purchase that is going to make this easy.
Gaming requires quality and this is the kind of monitor that is not going to let you down in terms of how good the quality of the images is going to be at all times.
LG 27UD58-B - The Best 4K monitor for gaming
Now that 4K technology is available, everyone is looking to get one of these monitors for optimal results. The LG 27UD58-B is a 27 inch monitor that provides optimal 4K resolutions at 3840 x 2160. FreeSync technology provides an amazing result with the visuals and it has black stabilizing technology to ensure the best looking images regardless of what is happening on screen at any given time.
When you are looking for the best gaming monitor for fortnite, you might find that this is a great option to use. The power this monitor has to offer is only matched by the durability and the quality that comes with the purchase. There is an incredible difference when you are able to see 4K and when you work with standard HD definition at 1080p. This really helps you see everything clearly and you can get those long shots and superb kills with a long range weapon.
Dell Gaming S2716DGR -
The
Best 1440p Gaming Monitor
This is a 27 inch monitor that is going to remind you of the reasons why G-Sync technology is so powerful and so useful. The graphics look smooth on those monitors and the colors are going to be as vibrant as you could ever expect. The widescreen display at 16:9 provides an amazing experience that you are going to love and the choice of DisplayPort and HDMI are more than enough to make this an excellent decision. The quality of Dell monitors has always been quite good and this is definitely not an exception.
When you are choosing a gaming monitor for fortnite, you really need to consider the value and the power of maintaining optimal results. Keep in mind that proper performance is always going to allow you to play the game at much higher levels. This is why so many people are constantly looking or the best and most reliable monitors in the industry, this has definitely become a much better thing.
Console players and Fortnite
There are those who want to keep things as simple as possible and they don't want to have to use computers to set up their gaming to play Fortnite. For those players, there is always the choice of finding the best monitor for xbox one or if they own the Sony console, they need to find the best gaming monitor for ps4. The good thing about consoles is that they are very practical and you don't need to worry about any specifications with video cards.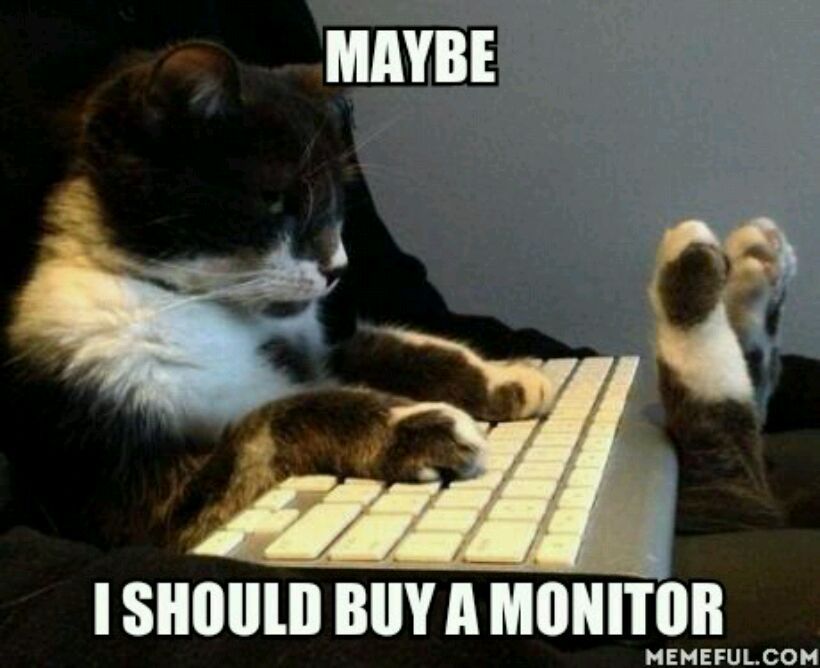 The PS4 and the Xbox one communities for Fortnite are very powerful and this makes them an excellent choice. The problem with consoles is that they are not going to be so easy to use in terms for customization for streaming. We mention this because streaming has undoubtedly become one of the most important aspect of gaming in modern times. It allows players to start achieving the best possible results when they want to get sponsored.
When you decide to use a console, you can also stream and have your console gaming shown on your computer, but this is not going to be an ideal process. You might as well just get a computer and this is going to be a more customizable experience. With that said, there are some good monitor choices that are going to help you get the best results if you are plugged to a PlayStation 4 or an Xbox One console, and you can also get webcams for both in order to setup a basic but effective streaming session.
The consoles players are also faced with another issue. Both the Xbox One and the PlayStation 4 have controllers that are not optimal for games like Fortnite. The keyboard and mouse are the best controls for this kind of game. This is another reason why most Fortnite players that want to take things to the highest competitive levels are going to be looking to get a computer.
Conclusion
The number of Fortinite players that are joining in to get involved in this craze is growing day by day. This makes it an extremely addictive video game because of how large the community is and how many people are trying to compete to be the best. Some people are going to try to look for the best cheap monitor available and others are going to be trying to find the highest quality monitors and gaming rig to ensure the best results.
You can see this in a way that is similar to a race car. If you go into a race with a regular car that you buy for city use, you are never going to be able to compete at the same level of a person who drives a car that is designed for racing. Even if you have the same skill level as that person, you are never going to achieve the results you want because you are running with a slower car. The exact same thing happens with Fortnite gamers that are skilled but they don't have the best monitor and equipment for gaming.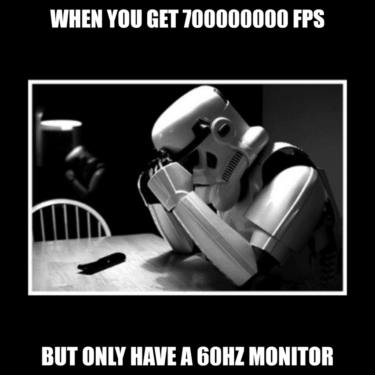 The community grows more and more and the level of skilled players continues to rise with it. This means that you need to be able to keep up with the skills and also with the hardware that is used to play the game. You are always going to be able to maintain a competitive level if you are equipped with the right accessories and the best equipment.
Now that you have a better idea of which monitors are going to be optimal for your needs, you can go out and try them out to see which of these options fist your budget and hour personal gaming needs the most. All of them are great and it will come down to your personal preferences as well as the power of your computer. Don't forget that your monitor will only perform at peak levels if the computer is able to run those features flawlessly.
Sources