Ways to Make Money Through SMS Text Messaging for Your Small Business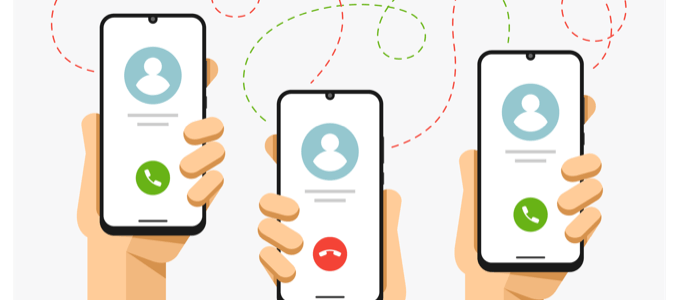 Want to generate more sales? Here are ways that your small business can make money with SMS
Want a better profit margin? Every business does!
Like every business, you can improve your current financial situation by widening the gap between costs and revenue. And there are two ways of doing it, you can do that: by increasing sales and by decreasing costs.
One of the most effective ways that businesses have decreased costs is by getting VoIP services in place of traditional phone lines from companies like Telnum.net.
You don't need to stop there. You can also work on improving your business phone numbers by using a myriad of marketing techniques such as:
Email marketing

Social media marketing

Cold calling

Social media management

And many more!
But if you feel that your business can do better, we say go for it! Chances are you haven't explored everything yet. There may be one method that you have looked over: text marketing.
Why you should use text messaging for your small business
When talking about marketing, people often talk about how to make the experience as personal to your customers as possible. That's why businesses spend thousands of dollars on copywriters who can craft that perfect message to appeal to their audience.
However, as important as the message may be, the medium where you will deliver your message is just as important. And here's why you should give text marketing a chance:
1. People read their texts
If you're like most people, you probably have hundreds of unread emails on your inbox. SO no matter how good your message is, it's of no use.
But people still read their texts. And now that messenger and other instant messaging platforms are more popular than texting, your message won't get buried under texts from their friends and family.
2. Texts get read right away
That's because people aren't worried about leaving someone on "seen" or having their emails tracked.
And without these concerns regarding text messaging, people will open your text message even if they may not be that interested in your business.
3. Only a few small businesses are doing it
And most of these businesses belonging in this small percentage are doing it poorly. So there's not a lot of real competition. This means it would be easier for your business to make money.
4. It's very cheap
With SMS marketing, you'd most likely be paying only a few cents per text message AT MOST. Let's say you have a thousand numbers you'd text at $0.05 per message.
Then, you can run a promotion for just $50. Pretty sweet deal, right?
5 Money-Making Methods With Text Messaging
Convinced on the potential of text marketing? Then try these five methods to earn more for your business:
1. Introduce a discount
While people are generally fed up with hearing from big businesses, it's the exact opposite for small local businesses.
Most small businesses are afraid to offer discounts because it isn't at part with what corporations can offer. You'd be glad to know that more consumers now are more conscious of where they make a purchase, so you'll definitely get support.
Whether this offer can be claimed on-site or online, that's totally up to you!
2. Send an abandoned cart notification
Those customers who almost bought from you are probably still interested - they just forgot about it.
And they're so close to making the purchase. Why not give them a nudge so they'd complete their order?
An abandoned cart notification can dramatically improve your numbers. And the best part is you don't have to spend extra on lead generation.
3. Use text messaging to manage your customer appointments
If your business relies on people showing up for you to make money, then you'd want customers to show up a hundred percent of the time.
Texts can help manage and confirm appointments without needing your secretary to work overtime because it's already automated.
4. Ask for product/service reviews
This one, you can probably do even with an email. But the odds that you'll be ignored are far greater there. So we recommend text messaging instead.
And how can this bring more cash? 85% of people look at online reviews before deciding to transact with a business. Convincing more people to do online reviews will help you get more clients.
As a bonus, doing this can also help you improve your product/service so your customers will always be satisfied.
5. Text past customers
People who have bought from you already are more likely to buy from you again. You've already built trust with them, so it's much easier!
Even post-purchase, past customers may still be interested in offers. So don't leave them out of your text blast.
If you haven't tried SMS text messaging for your small business yet, then you should! It's a cost-effective and efficient solution than can drive in money without a huge investment on your part.