Best Fortnite Monitors for console gaming in 2021

There are way too many people who have become huge fans of Fortnite, but not everyone out there is a huge fan of desktop computers or laptop computers. This means that they prefer the casual nature of console gaming, but many of them still wanted to be able to play the best games and maintain a level of competitive power that gave them the chance to become professional gamers.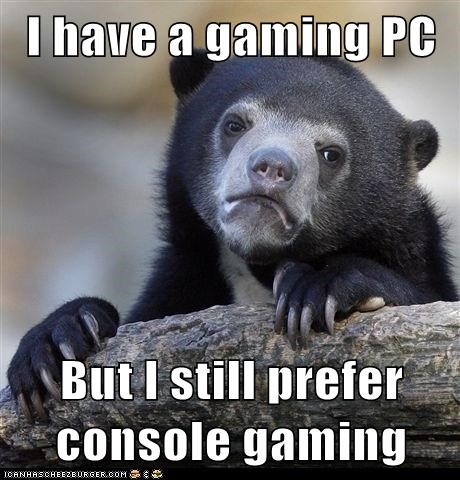 There has always been a huge debate and a large gap between PC gamers and console gamers. The console gamers say that there is nothing more practical and easy than to use consoles because they don't require any maintenance. They complain about having to spend too much time installing plugins and updates. They don't like the idea of having to buy parts piece by piece to make a good gaming system and they don't enjoy the use of keyboards and mouse devices for gaming. You can also check best gaming monitors for Fortnite, if you also want to have monitor for PC gmaing.
This is the reason why console gaming and Fortnite have been such a great combination. There are many gamers at all levels of skill and involvement who are using consoles and playing Fortnite all the time.
There is absolutely no reason why people can't enjoy playing this game on consoles and it's even easier now that systems like PlayStation 4 and Xbox One allow for streaming to be done from the consoles without the need of a computer. This gave way to the question of what the best monitors for PS4 and Xbox One are and what difference they make when choosing them over TV sets.
This is the reason why we had to create this post for every gamer who wants to get more information regarding the whole console gaming scene and some of the basics of this particular scene before we start talking about the best monitors to choose from.
A mouse or a gamepad?
It might seem that this is not related to monitors, but it's one of the reasons why some people prefer console gaming instead of PC gaming. A game like Fortnite has a very dedicated community of players that have brought the play levels of the game to a much higher place.
The larger part of the Fortnite community believes that playing shooter games with gamepads is not the right way to go. The debate regarding the accuracy of gamepads for shooting games has always been huge.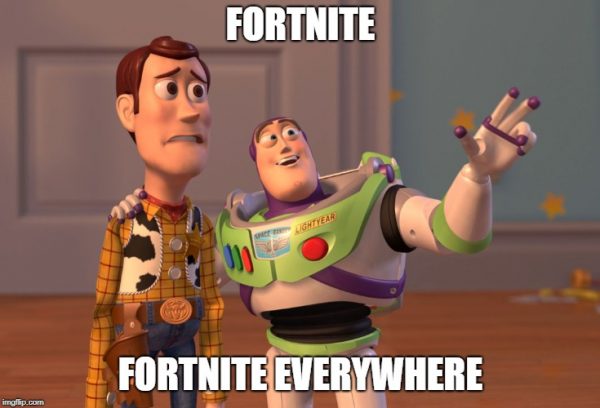 Those who use a mouse and a keyboard are always going to argue that the levels of accuracy are way higher, but then you have those who are quote efficient at playing games like Fortnite and they have used Gamepads for either the PlayStation 4 console or for the Xbox One console. Not only that, but some players who use their PC's and laptops are also trading the use of the keyboard and mouse and they are purchasing PC compatible gamepads for this purpose.
The truth is that either one can be great and that is always going to depend on personal taste. Both gamepad players and mouse players have been able to prove their abilities to earn top spots at Fortnite tournaments and this has made the console Fortnite community quite big.
The point is that it doesn't matter which one you choose to start using, you are going to be able to get amazing results from this. It's really all about which of those options to control your game is going to feel the most familiar and the easier for you to use.
When it comes to the gamepads for consoles some people say that Xbox gamepads are ideal for shooters, but others claim that the PlayStation gamepad is much more comfortable. Again this always comes down to taste, but it seems like Xbox gamepads are a bit more reliable.
Best Monitors for Console Gaming
There are many monitors available for purchase that are ideal for gaming and many of them are going to be optimal for console gaming. We could post a list of dozens of different models and brands, but we prefer to narrow things down to a handful of choices that are going to be ideal for you and you can also use this as a good base if you want to try other brands and similar models before making a decision.
Photo
Mouse name
Screen
Specification
Compatibility
BenQ Zowie RL2755

Editors choice

LCD, 27" inch, 60Hz, 1920x1080, 1080p, 1ms Response Time

Black Equalizer, Color Vibrance, ZeroFlicker & Low Blue Light filter,built-in speakers, Dual HDMI ports, DVI-D, D-Sub, & Headphone Jack/Line-in ports
PS3, PS4, Xbox 360, Xbox One, Wii and Wii U, PC
Check Price
ASUS VG245HE

LED, 24", Full HD, 1920x1080,

75Hz rapid refresh rate and 1ms response time

ASUS Eye Care, Built-in 2W stereo speakers; HDMI/DVI/VGA
PS4, Xbox One
Check Price

IPS, 23.8", Full HD, 1920x1080,

60Hz rapid refresh rate and 1ms response time

VGA, DVI (w/HDCP) & HDMI (v1.4) Ports

PS4, Xbox One
Check Price

LCD, 24 inch, 60Hz, 1920x1080, 1080p, 1ms Response Time

Black eQualizer, Dual HDMI ports, DVI-D, D-Sub, and Headphone Jack/Line-in ports

PS3, PS4, Xbox 360, Xbox One, Wii and Wii U, PC
Check Price

IPS LED, 24", Full HD, 1920x1080p,

60Hz rapid refresh rate and 5ms response time

Flicker-Free technology and a Blue Light Filter, VESA-Compatible Mount, Dual Integrated Speakers, HDMI and VGA

PS4, Xbox One
Check Price
BenQ ZOWIE RL2755 console gaming monitor
This 27 inch HD gaming monitor is an excellent choice for people who want a great experience for a reasonable cost. The preset modes that come with this monitor are great because they will give you optimal settings for RTS, FPS and fighting games. The optimal setting for Fortnite is the FPS as it is basically an FPS game with a third person perceptive.
ASUS VG248QE
This is a full HD 1920x1080 monitor that runs at 75Hz and provides an excellent hdmi experience for gamers who want to use a monitor for their consoles. The rapid refresh rate makes it a great option for Fortnite and you will find that the different modes and wide range of colors are the reasons why this is an amazing choice. It also features HDMI, DisplayPort and DVI, so you have plenty of options if you want to use it for more than just consoles.
BenQ ZOWIE RL2455 24 inch gaming monitor
This is an excellent choice that is an even more affordable monitor than the 27 version, but it provides a very similar thing. Just like the 27 inch version, this one also comes with the great presets for gaming and this allows you to get the most reliable experience depending on the games that you like playing. The FPS preset is ideal for those who are looking to obtain the best results from their Fortnite gaming.
Acer R240HY bidx
This is a 23.8 inch monitor that provides a wide resolution experience at 1920 x 1080. This makes it an excellent choice that comes with a 60Hz response rate, an HDMI and a DVI port. This is one of the most affordable choices that you can find in modern times and this is going to make it ideal for the gamer on a budget that wants to have a nice monitor that is reliable and provides a decent level of quality for a game like Fortnite. You are obviously not going to get optimal smoothness during fast camera movements with 60Hz but it will be good enough to obtain decent results.
ViewSonic VA2459-SMH
This is also a great and very affordable 1080p monitor with VGA and HDMI inputs that make it ideal for desktop computers as well as HDMI for your PlayStation 4 or your Xbox One. There are very few monitors at this price range that can be as efficient as this one, so if you are on a very tight budget, you will find this to be an ideal choice for your needs. Don't expect the smoothest refresh rates or the highest resolution levels on the market, but this is an excellent choice that is not going to let you down for the price.
Monitor vs. Television
There has always been a huge debate in terms of what the best way to play games is going to be. You have several choices when you play games on consoles. You can use a TV, you can use a computer monitor and you could also use a projector, but we are going to stick to the two most popular, and those are the TV and the Monitor.
This is the reason why it's so important to understand the many differences between the two and which one is going to be better for your particular needs.
The resolution
One of the first differences you will find when it comes to monitors versus TV sets is that the monitor is usually going to have a higher resolution. This means that any modern monitor is going to come with 1080p or 1440p full HD resolutions and now you have 2160p which is known by everyone out there by the popular name 4K. If you are looking for the best gaming console monitor, you will find plenty of options in terms of resolution.
TV sets are different in this sense that they can come in lower resolutions even with modern models. You can still find TV sets that come with 720P resolution and they climb up to 2k and 4K as well, but the price ranges for TV sets that match the resolution of monitors is often higher without any benefits to gaming at all.
Response time
The pixel response time is basically the speed that any pixel on the screen of a TV or monitor is able to go from black to white. This is not much of an issue for TV related media such as streamed movies and shows or cable because it's not so noticeable, but gaming is a completely different thing. The response times for TV sets is usually higher and this means that their pixel response is slow which creates more blur on the screen when something is moving fast.
A good example is when you have a baseball game on the screen. The faster pixel response is going to allow you to see the baseball bat without too much motion blur, but a slow pixel is going to show a blurrier image.
When it comes to games like Fortnite, you are constantly making very sudden and fast moves with the aiming system. This means that you are going to see nothing but a blur all over the screen instead of seeing characters and landscape properly if you move too fast and you are using a TV. A good gaming monitor will give you very smooth camera movement with very little to no blur.
This basically means that no TV is ever going to compete with a computer monitor in terms of quality. You are also more likely to suffer from aliasing problems. There is also the lack of options in terms of connectivity with modern TV sets versus modern computer monitors.
The monitors have more options for connection, but the truth is that both monitors and TV sets use HDMI to connect to consoles in most cases, so that is not an issue.
The pixel response aspect of gaming is something that pro gamers are very serious about, and there is no way to deny that this does affect the general performance of a gamer.
How to play console games on PC monitor
There are many people out there looking for the best console gaming monitor available so they can enjoy their console gaming with optimal settings, but then you have people who are on a budget and they have older monitors with new consoles that use HDMI ports.
In those cases, the best thing to do is to be to get a VGA or DVI converter that is going to allow you to connect the console to the monitor successfully. One thing you need to consider is that you won't get very good image quality from this connection.
The good news is that gamers on a budget can find small pc monitors with hdmi ports that are extremely affordable now. The only problem with the more affordable monitors is that their pixel response is going to be very slow, so the experience is going to be closer to what you would get from using a TV.
This is why it's always recommended that you try to look for a mid-range monitor that has HDMI and then you will get a much better experience than you would with a TV. Some HDTV sets are going to have a great pixel response but they are considerably more expensive than their monitor counterparts in terms of pixel response.
Things to consider before you buy a console gaming monitor
Buying a console gaming monitor requires that you look into certain important factors. There are some obvious reasons why the monitor is better than the TV, but the most essential thing to consider is that you have proper connectivity and then you can start looking into other aspects that are also going to create the ultimate gaming session.
The pixel response time
As we mentioned earlier, pixel responsive time is higher on monitors that it is on TV sets. That is of course when comparing them with equivalent models in terms of technology and budget. The faster the pixel response, the clearer the image will look during any heavy movement. This is of paramount importance for your results to be optimal when playing a game like Fortnite.
The connectivity
Being able to get the best HDMI port connectivity is essential because consoles are all adapted to use HDMI as their main and most powerful and useful way to produce good images. If a monitor has a good HDMI port, you are set for the most reliable and accurate experience. As long as ah HDMI is present in a monitor, you will be able to connect your console to that monitor.
You could use a converter if your monitor is VGA only, but this is going to provide a very low quality experience for a shooter like Fortnite. The good news is that HDMI is very affordable in modern times.
The resolutions
The PlayStation 4 Pro and the Xbox One S both have compatibility with 4K and this makes the images look incredibly good. You can't really see any kind of difference with these consoles if they are connected with a Monitor that is not 4K compatible, but when you have that resolution available, the difference is huge.
There are also some games that are going to benefit more from this than others. Fortnite for example, is a game with a very colorful style but not a large palette and this means that high definition is not going to be as impactful.
Conclusion
There is no question that the monitor is becoming a very popular choice for people who play video games on consoles. There is absolutely no need to spend a ton of money in order to find a good monitor for console gaming. The list we showed you above is a great example of good options that you will find to be very reliable for your gaming needs.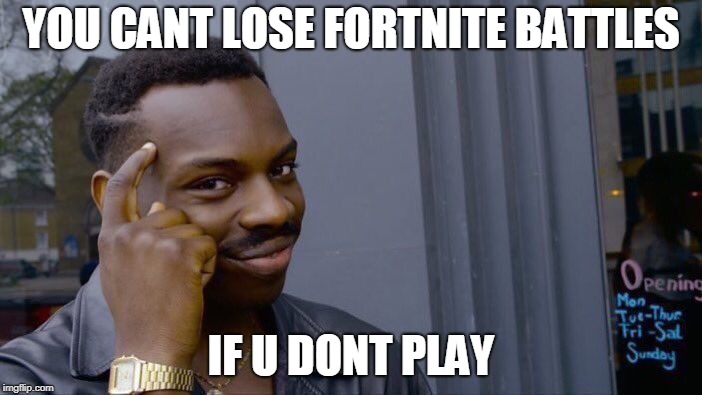 The best monitor for console gaming is always going to come down to your budget and to your specific needs and demands. Just remember that the higher the monitor quality, the lower the blur and the higher the quality of the images regardless of how fast things are moving around on the screen.
This is extremely important for Fortnite, so it would be good if you could test your monitor of choice with a console and Fortnite if this is possible.
Now that you have a better idea of what you can find in terms of the best monitors for modern consoles, you should get the best results when you go shopping within your budget and your specific gaming needs.
Sources
If you'd like to get a response from a member of our support team please send a note to info@fortbase.net.